RF Demo Kit 是由 BH5HNU 自主设计的 NanoVNA 射频测试板,尺寸10*10CM,用于学习矢量网络分析仪使用。
The RF Demo Kit is a NanoVNA RF test board independently designed by BH5HNU, with a size of 10 * 10CM. It is used to learn the use of a vector network analyzer.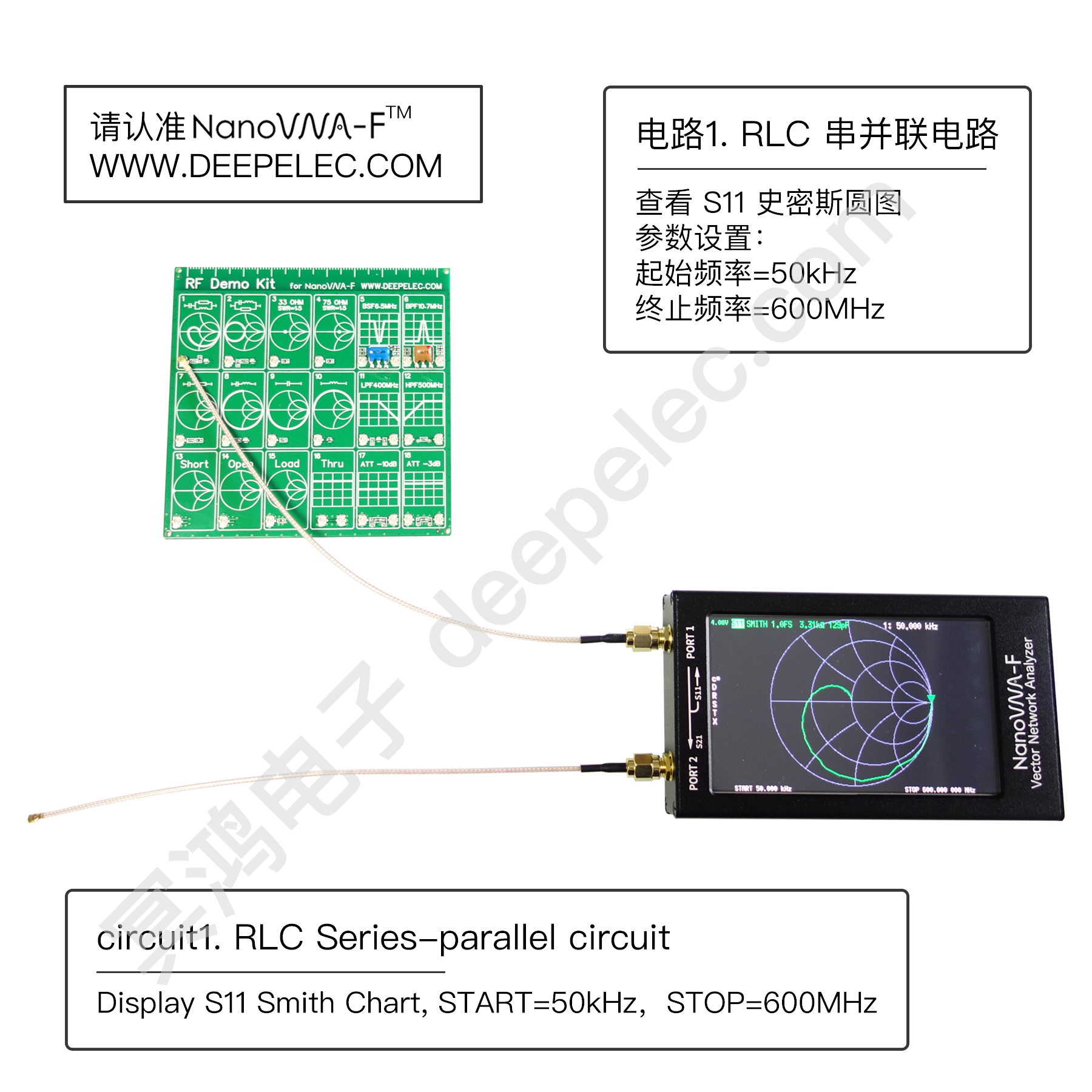 请认准新版本购买,带有 WWW.DEEPELEC.COM 网址信息,旧版 WWW.SxxxxxxT.COM 已经停产。
Please buy the new version with WWW.DEEPELEC.COM website information, the old version with WWW.SxxxxxxT.COM has been discontinued.
更多信息,参考下面的链接。
For more information, please refer to the link below.
http://deepelec.com/rf-demo-kit