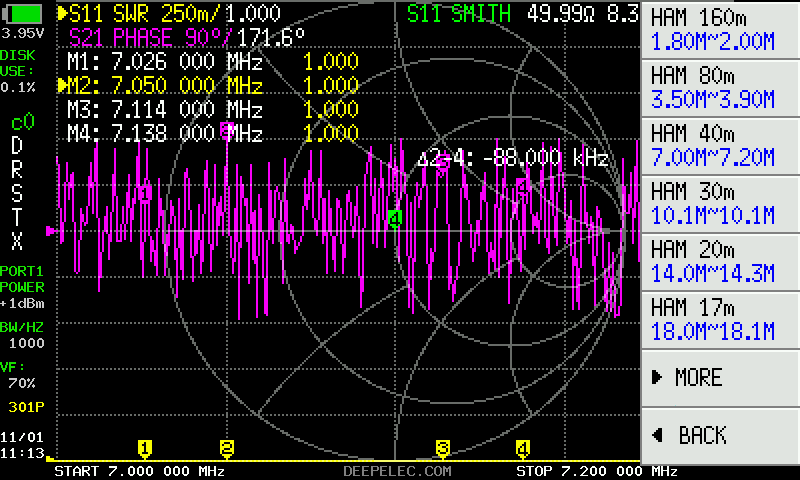 Hello everyone, we have just released DeepVNA 101 / NanoVNA-F firmware 1.0.5.
The following new features are added:
Firmware v1.0.5 update instructions:
Solve the occasional S21 measurement data loss problem (appears in firmware 1.0.4, it is recommended that users of 1.0.4 upgrade to 1.0.5)
Add battery voltage value display on the main UI
Add common amateur frequency table in STIMULUS
DeepVNA_101_NanoVNA-F_FW_v1.0.5 Download
Quick Start Guide 1.0.5 Download
All the following hardware versions can use the 1.0.5 firmware, please check the hardware version of your device carefully and install the corresponding firmware in the zip file.


How to check the hardware version?


How to perform firmware upgrade?
Click to view the manual