The RF Demo Kit is a NanoVNA RF test board independently designed by BH5HNU, with a size of 10 * 10CM. It is used to learn the use of a vector network analyzer.
You can get one on AliExpress Deepelec Store and we support shipping to most parts of the world.
RF Demo Kit Quick Start Guide Download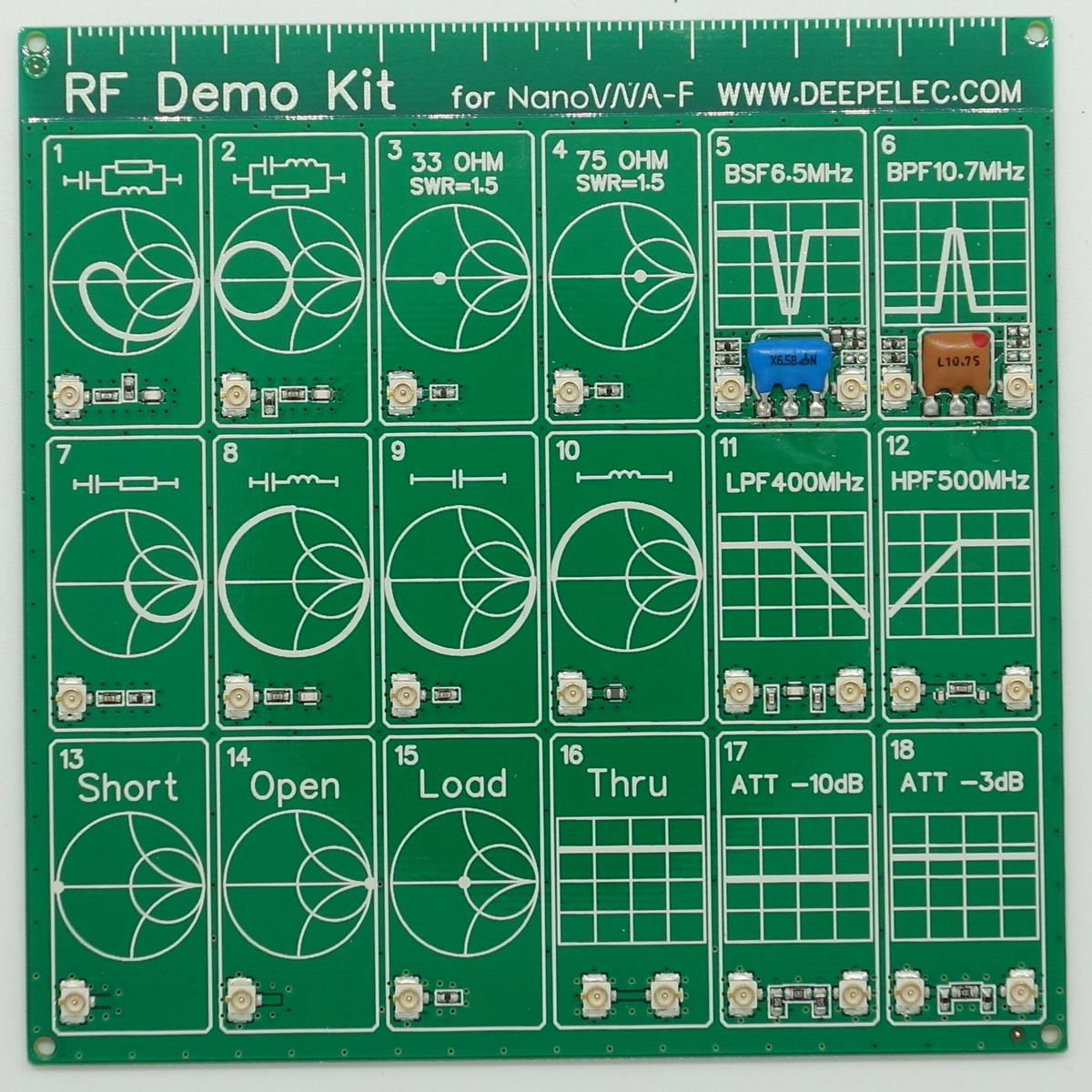 The Smith chart is printed on the back, which can be used to learn to read the Smith chart and learn the basic principles of impedance matching.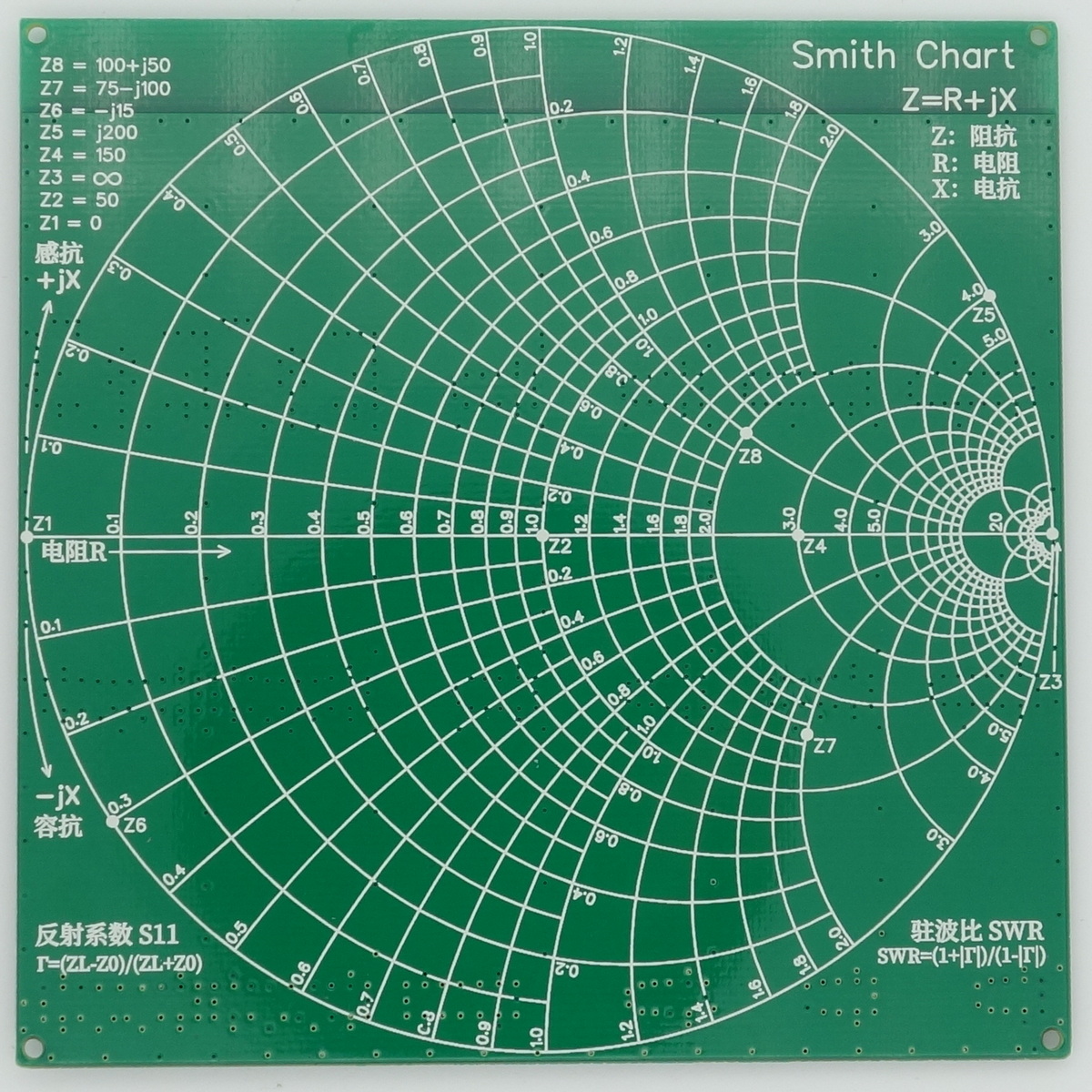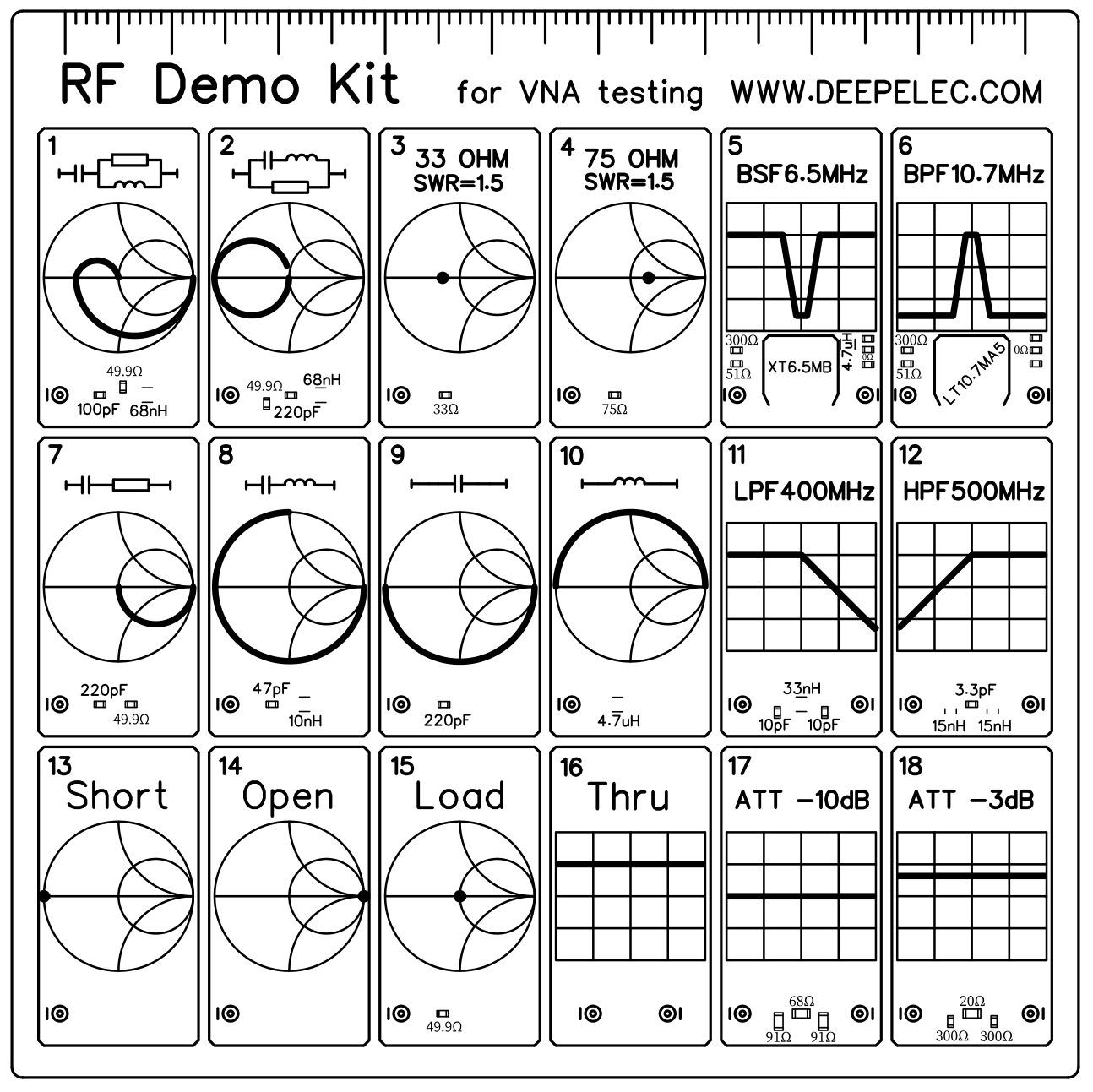 The test parameters of the 18 patterns of the test board are described as follows.
Two steps must be performed before testing:
Step 1. Connect the two 20CM SMA to IPEX adapter cables to the NanoVNA-F machine.
Step 2. Recalibrate the machine using the 13 Short, 14 Open, 15 Load, and 16 Thru circuits on the test board, and save the parameters to SAVE 0.
Right-click to view original high-resolution large image.
RLC circuit

RLC circuit

33 ohm resistance, SWR=1.5

75 ohm resistance, SWR=1.5

BSF Ceramic Notch, Centre Freq = 6.5MHz

BPF Ceramic Filter, Centre Freq = 10.7MHz

RC series circuit

LC series circuit

Single capacitance

Single inductance

Low-pass filter, 3dB bandwidth 400MHz

High-pass filter, 3dB bandwidth 500MHz

Short Circuit

Open Circuit

50 ohm Circuit

Through Circuit

10dB attenuation circuit

3dB attenuation circuit

End